The INCC welcomes past, present, and future CORVAIR
owners, as well as those who are simply curious about these unique vehicles.
We welcome CORVAIRS of every degree of restoration or modification, including other vehicles
utilizing CORVAIR components. CORVAIR ownership is not required!
---
CIDER FEST 2018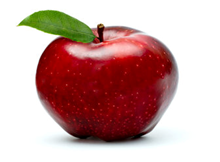 Come spend an afternoon making cider
and enjoying good friends.
Maybe last one at this location
Saturday October 13th @ 12:00
At Mark and Kim Connolley's house in Tum Tum
If you want bring with you:
A jug to take some cider home
A side dish to share
Drive your classic car there will be a bunch
Its a graded gravel driveway
The swimming pool will be 90 plus I hope so bring your speedo
Scoe's BBQ will be here smoking beef/pork
tents/campers welcome
hope to see you kids welcome
Also there will be beer and homemade wine
Questions call 509-992-5640
---
Tech N Tune!
at Craig Nicol's in Post Falls. ID.
Oct 21st. 10am